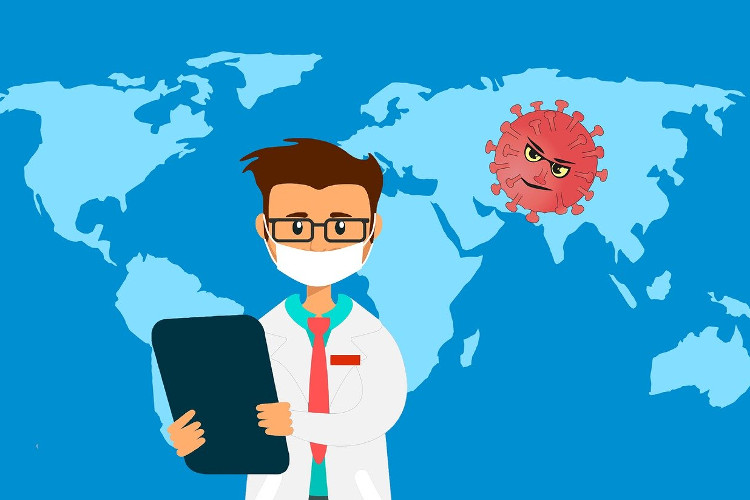 As the novel coronavirus (COVID-19) continues to make daily headlines, it is important for college students and entry level employers to assess what impact it may have on hiring for 2020.
While CollegeGrad.com previously reported the results of its 2020 Top Entry Level Employers and noted that 2020 was on pace for a potential record year of hiring, these initial results were posted before the COVID-19 had impacted hiring plans. It is now timely to revisit the potential implications of the coronavirus.
Here are some of the specific potential impacts to US entry level and internship hiring:
China entry level hiring has already been impacted. China's Ministry of Education has issued a caution to new college graduates in China that they will likely experience difficulty getting hired after graduation, due to the impact of the novel coronavirus. This may cause some of the more than 360,000 Chinese students currently studying in the US to look elsewhere for entry level jobs and internships. Specifically, many Chinese students who previously planned to return to China may want to look to stay in the US. The impact is that this will increase the supply of available talent in the US, making the job market tighter and more difficult for all students.
The economic impact of the coronavirus may cause entry level employers to scale back their hiring plans in 2020. The stock market has already reacted with a drop of more than 10% during one week in late February. This was primarily due to the expanding global risk of the coronavirus beyond China. Though some markets have partially rebounded, if the coronavirus continues to spread to new countries, the market risk and uncertainty may cause employers to take a more cautious route in hiring. More caution equals less hiring.
If the coronavirus has a significant outbreak in other parts of the world (such as has already happened in South Korea, Iran and Italy), that impact could have a ripple effect in terms of both hampering economic progress and limiting business travel. As with students from China, there may be students from other countries studying in the US who decide to try to stay in the US as a safe haven for jobs.
If the coronavirus has a significant outbreak in the US, it may impact large gatherings, including hiring events such as job fairs. And a fist bump may become the new standard to replace interview handshakes. While we haven't yet seen an interviewer (or student) wearing a face mask, that possibility is not far off. In addition, employers may limit business travel, which is a typical requirement for both on-campus hiring and company-site final interviews. If there is a major outbreak in the US, all bets are off for 2020 hiring.
So what should you do if you are currently looking for an entry level job or internship? Simple: time is of the essence, so move forward as quickly as possible in your job search. If you can move your search forward using online tools and online interviewing, do it. It is difficult to predict where things may be a month from now or even a week from now. The best thing you can do in your job search is to secure an offer now.