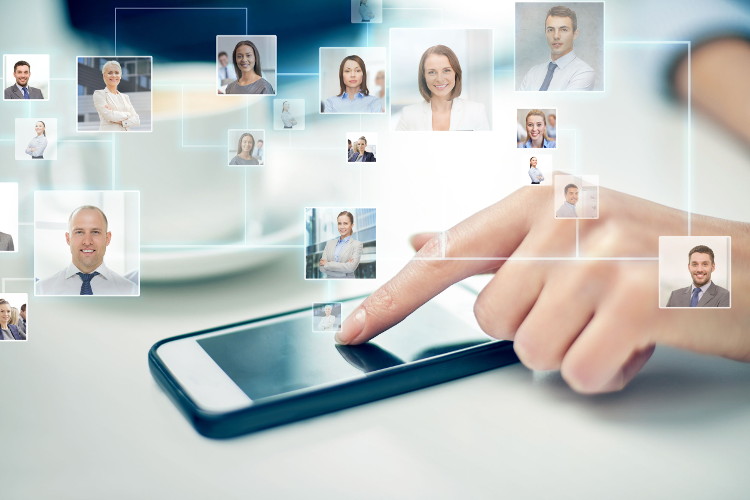 Do you have a personal brand?
Most college students would say no or at least not yet. Yet you do have a personal brand, whether you are actively cultivating it or not. Every time you post, every time you put something into words (spoken, digital or print), every time you publish a pic, you are building your personal brand. So whether you realize it or not, you already have a personal brand.
Here is quick evidence of your personal brand already being built. One of the best sources of referrals at the entry level is recent entry level hires from the same university. These may be students who graduated a year or two ahead of you whom you knew through classes, clubs or other activities. How would that student describe you? Positive? Negative? Or somewhere in between? It all depends on your personal brand.
So here is what is important in any branding: you have control over how your brand is built. Don't depend on someone else to build it for you. You build it every day in the words and actions you take, both on campus and off. How you interact with professors, with classmates, with co-workers, all goes into how you build your personal brand.
Build your brand the way professionals build corporate brands: start with the end in mind. What do you want to be your personal brand? Then work backward. What are the steps you need to take to develop your personal brand? If you want to be known as a rock star Software Developer, what have you done to achieve rock star status? Who else knows about it? Has your work been vetted at peer review sites such as Stack Overflow?
You can build your brand by publicly posting. Yes, Facebook does build the brand of who you are. It may not be who you want to be professionally, but it likely is who you desire to be personally. Now is the time to shift (and scrub) your Facebook persona to fit with your professional brand. Can Facebook be accessed by potential employers? In most cases, no, but it all depends on you and your Facebook security and privacy settings. Yet even with full blocks in place, your information can be accessed by government agencies considering you for employment. So don't think you can hide behind your settings. If it's posted, it's out there and can be accessed.
Yet Facebook is not going to be your primary personal brand. That will be set with more public sites such as LinkedIn, where you can carefully craft your professional brand. You can not only list your education and work experiences, but also make professional connections and post articles to further build your brand. Then your connections can rate you on Skills & Endorsements. For example, my LinkedIn profile has me rated highest for Talent Acquisition, Recruiting, Leadership, Strategy, Executive Search, Start-ups, Management, College Recruiting, Internet Recruiting and Talent Management. How do you build this part of your personal brand? By making sure your connections are aware of your specific skills that are part of your personal brand. You can also request recommendations from your connections.
Your resume is an integral part of your personal brand. The resume is not a static document that you develop once and file away. It is a dynamic, living document that you will continue to update over the course of your career. If there is a "product sheet" on your personal brand, your resume is it. Make sure it is solid and professional. Use a great format by using a template like the Quickstart Resume template available at CollegeGrad.com. It's free and you can develop a professional resume in minutes instead of hours.
Give your resume to professors, network contacts, association contacts, new grads from your school (who may refer you forward to their employer in the future) and anyone else you would like to influence with who you are and what you are seeking in your career. Make sure you have a specific objective that is supported by the education and experience required for the role.
Your personal brand is your own and you own it. You are actively developing it throughout your career. Take care to make it professional and an asset in your long-term growth and development.