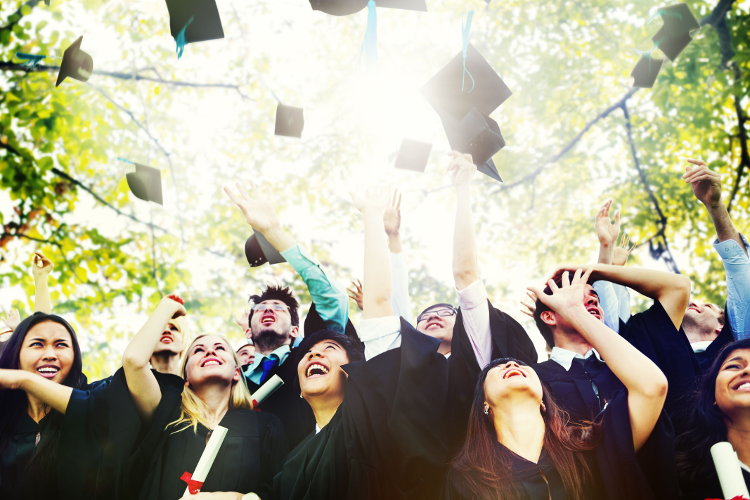 Looking for reasons to go back to school? Upgrading your education with an advanced degree can mean honing your skills, learning new specializations and entering the job market as a stronger, more versatile employee.
Even if you've been away from school for a period of time, the benefits of advancing your education can be worth the commitment. Check out the top reasons to get back into the classroom.
1. Get a Degree, Earn a Higher Salary
Do you ever wonder how much more salary you could be earning? According to the Bureau of Labor Statistics, individuals with bachelor's degrees earn approximately $15,400 more annually than those with associate's degrees, and those with masters degrees earn $12,800 more annually than those with bachelor's degrees.
2. Become More Marketable
Beyond a salary boost, an advanced degree could be a bargaining chip in the promotion process. In general, hiring managers offer higher entry-level salaries and more promotion opportunities on average to those with higher education. Employers may even help fund your degree if you make a commitment to stay with the company in the near term.
3. Advance Your Career
You may already be aware of the career advancement possible within your industry. Management and supervisory positions often require a bachelor's degree or higher, and many high-level managers hold an MBA. Specialized positions could require an additional associate's degree or certification.
4. Keep Your Skills Current
Whether you're in a skilled industry making the transition to high tech devices, or in a healthcare or teaching profession requiring constant re-certification, it's traditionally important to stay current in your education. Also, degree programs typically evolve to include using new technologies, meaning you can always learn something new.
5. Use a New Degree to Change Careers
Even if you already have a degree and an established career, changing fields does not need to mean starting over. A new degree can add specializations and qualifications you can use to change directions. In true "try it before you buy it" form, many students use a degree program as a way to learn more about potential new fields before committing to a career change.
Think of your education as a savings account. With every educational investment you make, your long-term career plans can grow. Over time, your investment may pay out in the form of a challenging, interesting career that values your skills and knowledge.
Get Started Today. Online schooling and flexible campus-based degree programs make it easier to go back to school, even if you continue to work full-time. Browse these programs to find the right one for you: Browse degrees by Subject